USE PLC SCADA
Save Resources & Increase Profits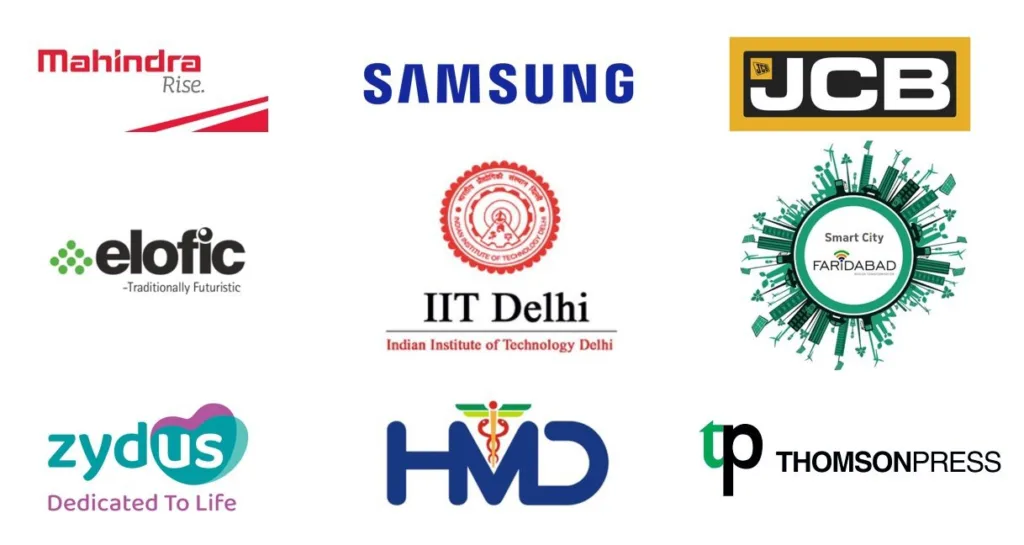 few of Our Well known Clients
30 years of PLC Scada, automation expertise spanning from automotive to process plants

Mitsubishi FX5U controller for machine Automation.
The mitsubishi programmable logic controller brick type unit . it can connect to 8 ethernet device using one ethernet port,2 analog inputs devices & 1 analog output device .in base model  it can connect to 16 digital input devices @ 24VDC & 16 digital output devices .when used with its expansion units like analog inputs ,analog outputs and motion control card can make it extremely versatile for machine tool and process automation projects. Fx5U  can be programmed in ladder logic to communicate to several automation communication protocols like modbus ,TCPIP to connect to field devices . It can act as a RTU unit for telemetry data communications. Its core competence is for machine tools automation used in manufacturing plants.
User defined function blocks can be created. It can easily communicate to scada systems. Motion card for precise position control using servo control
It has a SD card built in which can store the application program or can log the machine data.in summary a power packed automation solution.

IQR controller ,improving productivity in process plants.
In process plants or plants where equipment life cycle needs to be more ,automation systems can profit from IQR PLC ,having advanced functions like HART communication,16 analog inputs per card ,tool path generation using G code (CNC programming) ,cnc CPU ,robot firmware in motion card, MES card for ERP communications .One of the Finest Industrial PID control for critical process plant operations
Turn your process automation challenges into opportunities. Whether you need a standalone system or networked applications, our controllers have been designed to deliver outstanding performance and superior drive control, with full compatibility with the Internet of Things (IoT). It can act as a edge computing as well as MES device for ERP communications. this can be reliably used in power plants. It can also be retrofitted in existing process plants to take advantage of latest Control developments.
Our user-centric programming means you have complete control over your systems, making it easy to troubleshoot systems & optimize your operations for maximum efficiency. You can streamline your processes, reduce downtime, and enhance overall productivity. Don't wait to take your plant automation to the next level .
145 projects of Scada successfully Completed .

Scada systems for Productivity ,Efficiency  & Profits in Process plants.
When Alarm monitoring ,logging is must & data analysis matters.
Scada software , Enhancing OEEE .
Scada system, Frequently asked questions?
What does SCADA stand for . it's full form is  supervisory control and data acquisition .
does scada support MQTT ,yes it does support MQTT protocol for IIOT.
what does SCADA means . its a software system which is a program running on pc and is connected to controller. scada engineering is done to monitor and analyse the plant data 
The primary distinction between  Programmable Logic Controller and SCADA (Supervisory Control and Data Acquisition) lies in their fundamental nature: PLC is a hardware component, whereas SCADA is a software component.
How is scada priced .The price changes as per the number of tags in most cases ,but also with functionality like energy module or statistical module selected with few vendors.
What kind of PC do i need to run SCADA software .Its preffered to use a professional class workstation PC.
what can scada do .Scada can perform the task of alarm system to direct the attention of the operator to processes going out of limits
Scada can also facilitate Security management it provides specific functions to specific users by process of Login.
Reports can be made using the user interface to analyze the plant performance and Operations during certain periods of time.
Does the user need to renew licence every year,No usually scada sells with perpetual licence.
Xarrow has one of the fastest onboarding & simplified HMI like interface ,user experience starting from system integration of plc ,data integration at site or for remote Telemetry devices it has all features mentioned in various case studies and white paper of scada page in detail .like sms gateway integration data communication includes standard protocols & proprietary protocols , voice alarms which play a audio message when a alarm occurs in local language so operators can just hear the fault message instead of reading it on screen.
Historic Trend with Minimum, maximum & average values are displayed below the historic trends for analysis at a glance. For easy reference on pricing it starts almost at the price point of a decent hmi or second price reference could be equal to the price of basic powerfully brick type controller.
The size of the xarrow SCADA is about 60MB only ,it does not require ,expensive PC with Graphic cards or .NET  platform etc.
PLC Automation ,Frequently asked questions?
What does the words stands for , it stands for programmable logic controller.
How many companies make it ?it is a Industrial automation Equipment made by over 50 companies popular ones  are Siemens ,Mitsubishi,Schenider,Allen bradley,Hitachi,Fuji, Omron , ABB etc
how many kind ? small one is referred as Brick type unit where the CPU,Power supply & i/os are intigrated in a single unit ,other controller  is referred as  RACK type where backplane supports powersupply ,CPU and different cards for inputs ,outputs & special function cards,usually is about 3 times expensivve then the brick type.
Where is this being used ? its used in manufactruing plants where machine or process sequence control and safety is important to product quality ,safety & cost saving
What is the its Cost ? it's price starts from about 10,000 INR to about 500,000/- and more depending on the configuration.
Is it and SCADA same? both systems are used in industrial automation but both are not same,it is more of Control device & scada is more of monitoring software..
Can it communicate Industrial Data to ERP .Yes it can establish data communciations between industrial devices & ERP software.
Does it needs to be used inside of the panel? yes even though its a industrial device but still it need to be protected from moisture ,Dust etc
when ever there is a need for automation always there are some questions & doubts ,we are there to assist our clients in helping them choose the appropriate products from the right company which would meet their application goals and keeping their budget in line with their resources.
you can always reach us ,via phone ,email etc to discuss your applications and budget in mind .