Qty Discounts on plc and service Deals
Here we want to offer some great products and software at attractive prices .some products are in ready stock in good quantity with us for various clients and we can offer these automation products at very competitive rates .
Also available are our commissioning and engineering services . we outshine our completion is good automation know how and competitive (not lowest)rates.
Discounted products are brand new products sourced directly from the manufacturer.
they are discounted because we purchase them in bulk quantities.
they are also discounted as we use these products ver often in our projects and with our oems.discounted products are not one time sale products,but discounted products are available regularly .discounted products are offered to oems only not to end users
Quantity Discounted Products & Services
 This is advanced temperature controller module used in packing machines or where ever precision temperature control is desired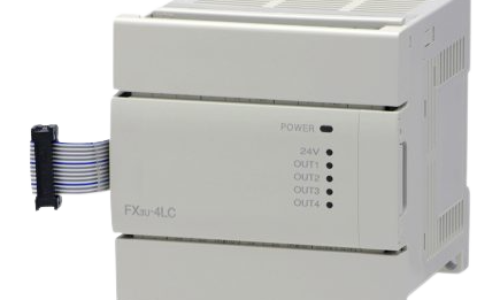 FX5 Family Temp control module for packaging machines
This is Mitsubishi Touchscreen HMI
Xarrow is one of the lightest and most versatile scada software available from Rs35,000 for 75 tags with limited functionality
Building Trust and Rewarding Loyalty: Little Systems' Discount Policy for Genuine Customers
Introduction (80 words):
At Little Systems, we believe in fostering long-term relationships with our valued clients, including new end users and original equipment manufacturer (OEM) clients. To express our appreciation for their trust and commitment, we have implemented a discount policy that incentivizes genuine customers. By offering discounts based on quantity and long-term relationships, we aim to build trust and reward loyalty. In this article, we will explain the rationale behind our discount policy, emphasizing the benefits it brings to new end users and OEM clients.
1. Recognizing Genuine Customers :
Little Systems values the trust and confidence placed in our products and services by genuine customers. We understand that choosing the right supplier is crucial for the success of their projects. As a gesture of appreciation, we offer discounts to new end users and OEM clients who demonstrate a genuine interest in establishing a long-term relationship with us. By offering these discounts, we aim to establish a strong foundation of trust and encourage our clients to rely on us for their ongoing needs.
2. Quantity-Based Discounts:
For clients placing larger orders, we extend quantity-based discounts. This discount structure encourages clients to consolidate their purchasing and leverage the economies of scale. By providing cost savings for bulk orders, we aim to support our clients' business growth and operational efficiency. We understand that volume purchases can have a significant impact on pricing considerations, and our quantity-based discounts reflect our commitment to meeting our clients' evolving requirements.
3. Long-Term Relationship Discounts:
At Little Systems, we value enduring partnerships. We believe in nurturing relationships with our clients, and as such, we offer long-term relationship discounts. These discounts are designed to reward our loyal clients who consistently choose Little Systems as their preferred supplier. As the relationship develops and matures over time, we believe in reciprocating that trust and loyalty by providing additional incentives. Our long-term relationship discounts serve as a testament to the value we place on our clients' ongoing business and their dedication to working with Little Systems.
4. Benefits for New End Users and OEM Clients :
For new end users and OEM clients, our discount policy offers several benefits. Firstly, it allows them to establish a strong foundation with Little Systems by enjoying cost savings right from the start. This not only encourages initial trust but also helps them allocate their budgets effectively. Secondly, our discounts provide an opportunity for new clients to experience the quality and reliability of our products at a competitive price. This helps in building confidence in our offerings and paves the way for a long-term partnership. Lastly, our discount policy reinforces our commitment to fairness and transparency, setting Little Systems apart as a trusted and customer-centric supplier in the industry.
Conclusion:
Little Systems is dedicated to providing exceptional products and services to our clients. Our discount policy, which rewards genuine customers based on quantity and long-term relationships, is a testament to our commitment to building trust and nurturing loyalty. By offering discounts, we aim to support our clients' growth, establish lasting partnerships, and provide tangible benefits to both new end users and OEM clients. At Little Systems, we believe that mutual success is achieved through trust, transparency, and a genuine commitment to our clients' satisfaction.
FX3U 4LC
FX3U 32 MT/ESS
GS2107 MITSUBISHI 7" HMI
FX2N 8EX
FX2N 8EYT
FX5U 32MT
FX5-4LC